VIP Buying Process at Dahl Subaru

At Dahl Auto we will deliver your new or used car in 24 hours within 50 miles for free. Our door to door delivery program allows you to purchase your perfect car from the comfort of your home.
As we are working to better serve our community, we now offer service pick-up and delivery. Please call stores for details.

Step 1: Take a look through our online inventory of new and used Subaru models. We carry all of the most popular Subaru models, including the legendary Subaru Outback or Subaru Forester, the stylish and capable three-row Subaru Ascent, or the Subaru Crosstrek. We also carry a variety of Pre-Owned options, providing drivers with affordable and dependable options that help you save money over a newer model.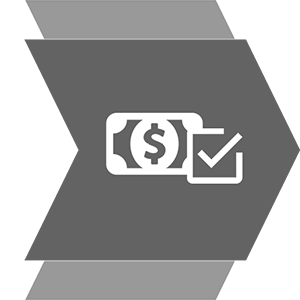 Step 2: Determine what your monthly payments will look like using the online payment calculator. Choose between purchase or lease and then calculate what your payments will look like monthly. Once you have an ideal number, the calculator will show you exactly how much you'll be paying with your new Subaru.
Step 3: Looking to move on from your current vehicle? Use our online trade-in calculator to do just that, providing an estimated value for it that you can use towards the purchase of your new Subaru. Plug your current vehicle's information into the tool and it will match this against current marketplace trends to determine its worth.

Step 4: Finally, apply for your loan or lease right from the comfort of your favorite chair. If you're looking to manage things on your time, you can use this tool to get pre-approved for your loan or lease at your leisure.

Finalizing the Online Shopping Process
Ready to shop while you're at home practicing social distancing? Start the process today by exploring our online inventory of Subaru models. If you have any questions, don't hesitate to give us a call! We're happy to help you through the process, answer any particular questions you might have on the lineup, and work with you to figure out a financing option that fits you!
FREQUENTLY ASKED QUESTIONS
Q. How does VIP Delivery work?
A. Once the purchase or lease of the vehicle has been finalized, our team will work with you to determine a specified date and location to deliver your vehicle. The driver will bring your new vehicle to your driveway along with the paperwork. At the time of delivery, you can choose to test-drive the vehicle then. All paperwork is carefully marked so you can easily identify where to put your signature(s). Delivery drivers have been trained to walk you through the paperwork. In case you have more questions, a call to your sales representative can be placed by the driver. Lastly, the delivery driver will collect your payment, if paying by check.
Q. When will my plates arrive?
A. Once we have obtained all the required documents, registration documents will be sent to you approximately one week after the new vehicle has been signed for. For driving, you are provided with temporary plates for two weeks.
Q. What are the necessary items I need when the driver delivers my vehicle?
A. You will need the following items available: current driver's license, proof of income, proof of residence, current insurance card showing valid dates and personal check / credit card.
Q. Is there an advantage to using VIP Delivery?
A. Yes! You are given the opportunity to purchase your vehicle 100% over the phone, email and online. You complete everything without ever having to visit the dealership.
Q. If I have a trade, what are the necessary items I will need in addition to the above?
A. You will need the following: certificate of title or lost title application signed by all parties on the title, current vehicle registration, both sets of keys and owner's manual.