An Update Regarding our Response to COVID-19
3/27/2020
On behalf of the entire Dahl Automotive team, thank you for your business.  Please know that our number one priority has been and will always be taking care of our team members and guests.
In response to this developing health concern, we have increased cleaning and sanitizing procedures within the sales and service departments.  We have instructed all team members to comply with CDC Guidelines for illness prevention by washing their hands, limiting person-to-person contact and staying home if they or a family member show symptoms of this illness. 
As we have been declared an Essential Business by our Governor, we will remain open to serve our community in sales, service, parts, and body shop.  Our community will need emergency repairs to their vehicles and emergency replacement of their vehicles.  We are here to keep you moving.  
We are also taking these additional measures in light of the recent Safer At Home order:
Sensible Staffing - To reduce the number of team members in our facilities at one time and abide by "social distancing" guidelines, we have divided each department into small teams that rotate weekly.  This step lowers the exposure risk to our team and our guests.
Vehicle Handling - Every vehicle, whether it is one of our vehicles for sale or a guest vehicle, will be wiped down with sanitizing solutions on all key touch areas - door handles, dashboard controls, center consoles, keys, etc. before and after either a team member or guest interacts with a vehicle.  Our technician team is using protective gloves while servicing and operating all vehicles.
No-Contact Sales & Service Options -During this time, we have expanded our business model to accommodate sales and service delivery to you with our Dahl Direct program.  For service appointments, you may park your car in our lot and leave your keys in our drop box.  We will deliver your vehicle back to your home when the repairs are completed if needed.
Thank you for your trust in us to do what is necessary to keep you safe and make your experiences with our dealerships easy and enjoyable.  
Sincerely,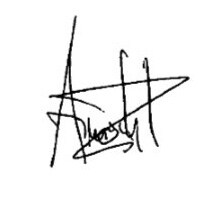 Andrew Dahl
President
Dahl Automotive