An Update Regarding our Response to COVID-19
1/1/2021
On behalf of the entire Dahl Automotive team, thank you for your business.  Please know that our number one priority has been and will always be taking care of our team members and guests.
In an ongoing response to the covid-19 health concern, we have increased cleaning and sanitizing procedures within the sales and service departments.  We have instructed all team members to comply with CDC Guidelines for illness prevention by washing their hands, limiting person-to-person contact and staying home if they or a family member show symptoms of this illness. 
We remain open to serve our community in sales, service, parts, and body shop.  We are also taking these additional measures in light of the recent escalation of cases:
·     Masks - Our team members are required to wear masks or a face shield when in our showroom or any guest facing service, parts and body shop areas.  


·    Plexiglass Protective Barriers- We have installed plexiglass barriers at our service advisor counters and in our business manager offices to increase protection in these areas that often require close contact. 
·    Vehicle Handling - Every vehicle, whether it is one of our vehicles for sale or a guest service vehicle, will be wiped down with sanitizing solutions on all key touch areas - door handles, dashboard controls, center consoles, keys, etc. before and after either a team member or guest interacts with a vehicle.  Ask our team for the vehicle sanitation checklist.  Our technician team is using protective gloves while servicing and operating all vehicles.
·    No-Contact Sales & Service -During this time, we have expanded our business model to accommodate sales and service delivery directly to you.  Our Sales VIP Buying program provides a seamless online buying experience that is easy and safe.  For service, we offer pick-up and delivery. 
Thank you for your trust in us to do what is necessary to keep you safe and make your experiences with our dealerships easy and enjoyable. 
Sincerely,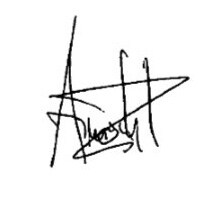 Andrew Dahl
President
Dahl Automotive