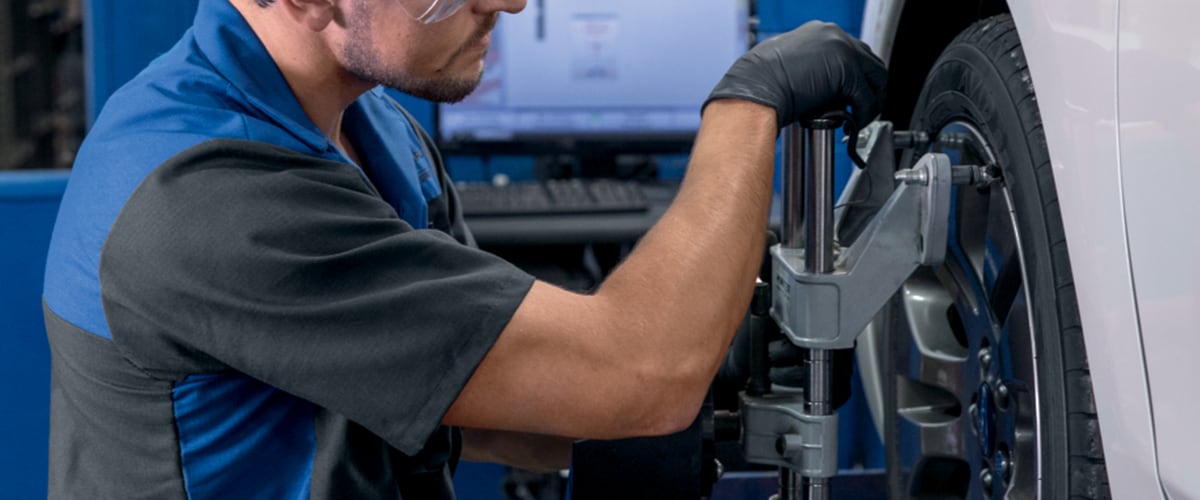 Why Schedule Regular Tire Alignment Service at Dahl Subaru?
If you're familiar with car maintenance and repair terms, tire rotations are a routine service requirement many La Crosse drivers are comfortable with. But what about tire alignment? This less frequently discussed upkeep need is essential for reliable performance on local roadways and generally safer travel experiences.
Review why we recommend stopping in for a tire alignment service inspection, how you directly benefit from this maintenance offering, warning signs that indicate potential misalignment, and how to schedule an appointment with our Subaru service center, near Onalaska and Sparta, below!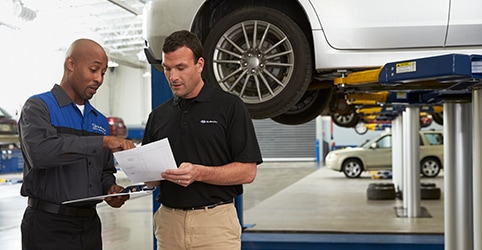 Why It's Important
Tire misalignment is caused by several driving-related mishaps. From hitting a pothole or curb to regularly driving over rough, unpredictable surfaces, your vehicle's tires can get out of proper alignment for a variety of reasons. When misalignment does occur, everything from fuel efficiency to performance and your overall safety behind the wheel can be impacted. Conversely, properly aligned tires lead to sharper handling, improved fuel economy estimates, and a smoother, more capable ride.
When It's Time to Inspect
Notice your vehicle pulling? Feel vibrations in your steering while? These are a few examples of common warning signs related to potential tire misalignment. When these problems occur, schedule a Subaru service appointment with our team immediately. Otherwise, we recommend sticking to your owner's manual maintenance recommendations and regular service inspection intervals to assess the alignment of your vehicle's tires.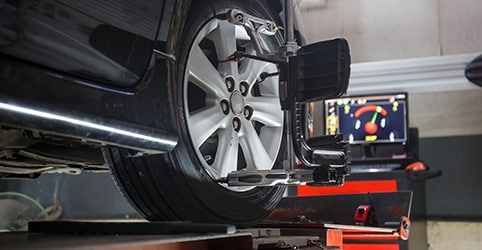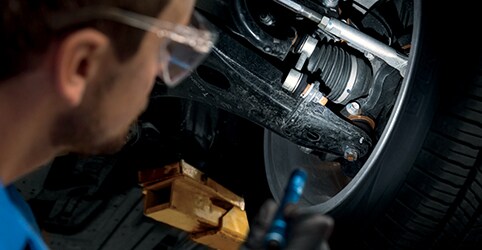 Testing your Vehicle's Alignment
At a Subaru service appointment in La Crosse, our factory-trained technicians will use diagnostics equipment to mount and inspect your vehicle's tire condition, tire pressure, and the current shape of respective suspension and steering systems. Based on the precision-based results of these findings, camber, caster and toe angles are adjusted in accordance with manufacturer recommendations.
How You Can Schedule Subaru Tire Alignment Service in La Crosse, WI
To check in on the status of your car's tire alignment or address an observed issue related to misalignment, use our digital appointment scheduler to arrange an upcoming appointment with our Subaru service center near Holmen WI! Feel free to give us a call with questions and concerns related to this maintenance offering.
Hours
Monday

7:00am - 5:00pm

Tuesday

7:00am - 5:00pm

Wednesday

7:00am - 5:00pm

Thursday

7:00am - 5:00pm

Friday

7:00am - 5:00pm

Saturday

7:00am-12:00pm

Sunday

Closed